Ready to stop paying for SVGs once and for all?
Hi, I'm Laura Lambert, a content creator and crafting business owner. I transformed my business and online presence from a humble beginning to a vibrant community of over 400,000 followers, with a huge part of that growth being because I learned to create my own SVGs!
Once I learned to create my own SVGs:
✨I began creating custom content for major brands like Cricut, Canva, My Craft Source, and more...
✨I landed bigger and better brand deals because my content was more creative
✨My Etsy sales skyrocketed
✨My growth online jumped from 20,000 to 360,000 on TikTok alone.
✨I was accepted into the Cricut Contributing Artist Program
✨I began presenting at big-name conferences like CraftCation!
✨and SO. MUCH. MORE.
Don't sleep on this skill!
I'm a firm believer in sharing knowledge, not gatekeeping it. That's why I'm here to teach this game-changing skill to anyone ready to learn and unlock their creative potential!
Just A few brands I've worked with...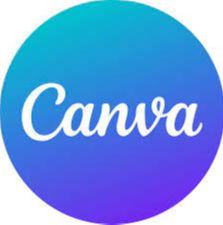 You're Running Into an Ongoing Issue...
You are tired of paying $1.99 every time you want to make a new design.
You have great ideas for Cricut projects and no way to make them come to life!
You're ready to take your crafting hobby that costs you money and turn it into a profitable business that MAKES you money
...and it's time to find a solution.
Crafters spend an average of over $200 per year on cut files...and that doesn't have to be you anymore.
You can learn how to make your own SVG files and you DON'T have to be a graphic designer or artist to do it!
AND you can even learn to sell your SVGs on Etsy and make income that is PASSIVE!
Invest in yourself and level up your crafting business!